Journal Issue 10 Number 2
published on
31. December 2020 - 14:55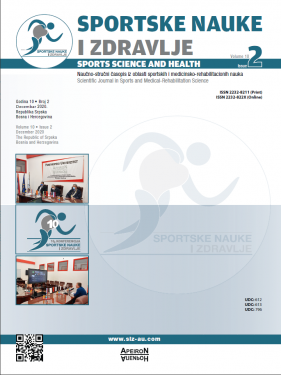 The new 10th anniversary issue of the Journal of Sports Science and Health is available online. We are proud of this small anniversary of our Journal and we are grateful to all the authors who in these twenty issues, with their works, contributed to the Journal "Sports Science and Health" becoming a reference and to be in the Scopus citation database.
So far, in the past ten years, 171 papers have been published, of which: 87 original scientific papers, 24 review papers, 46 short presentations and 14 professional papers. We continue to give our contribution to science.
Rounding off the ten-year cycle in which our Journal lives, we invite fellow experts and researchers to continue to present their knowledge, dilemmas, experiences and research, publishing their works in the Journal "Sports Science and Health". 
Happy 2021 and be healthy!
THE EDITORIAL BOARD OF THE JOURNAL